The parody/spoof genre has gone from strength to strength across both TV and film, but to pinpoint exactly where it began is a difficult task. No doubt its success over the last 20 years was ignited by the popularity of Police Squad, which morphed into Airplane and Naked Gun, and subsequently spawned many imitators looking to cash in on their success. Low-budget, extremely funny, but immensely self-aware, the genre presented an escape from the norm which was welcomed by audiences.
Carl Reiner's Fatal Instinct will always suffer comparisons to Airplane and Naked Gun, but to do so is a little unfair given the quality of the aforementioned films. Fatal Instinct pressed forward with an attempt to tackle a cinematic genre that had not been dissected before, a genre that had a booming reputation but was almost a parody of itself – the erotic thriller.
Seedy, sultry and typically low budget, these films pushed the boundaries of what was considered to be a thriller, although not always in the right direction, by combining elements of sex, violence, clichés and rigid acting in a nice little package. Out of the many that were made, two stand-outs garnered immense box office success and even Academy Award nominations: Fatal Attraction and Basic Instinct. From these, Fatal Instinct was born.
Fatal Instinct was panned by critics on the simple basis that they didn't find it funny, but perhaps it was just misunderstood and mistimed. It's by no means brilliant, but is worth revisiting now that it can finally be released from under the shadow of Airplane, and we can bask in its outright absurdity.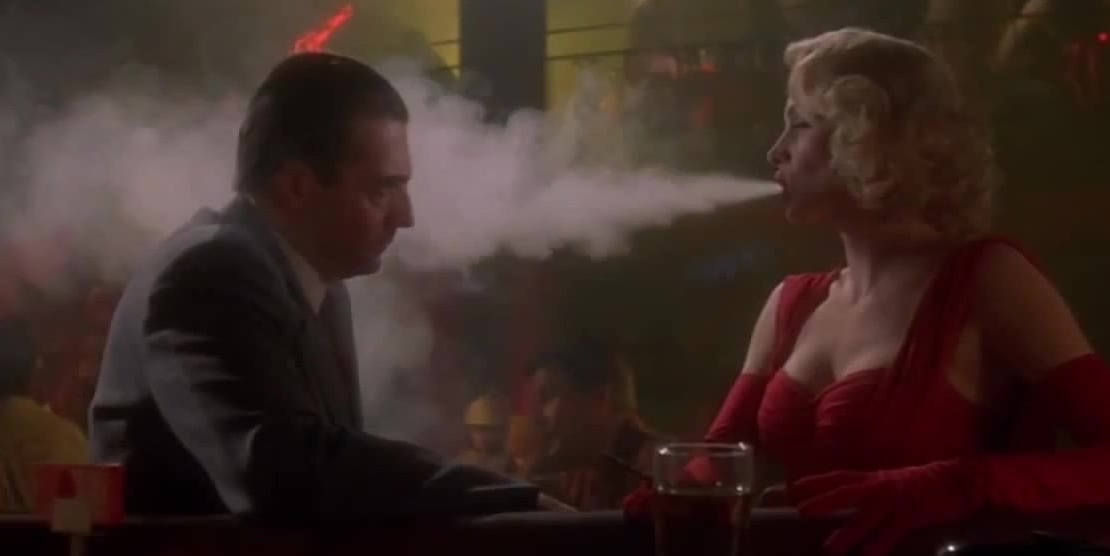 The jokes come thick and fast, as we meet Ned Ravine (Armand Assante), a detective who then switches to a defence attorney to attempt to get the criminals off the charges he caught them for. Assante, a decorated actor, throws himself into this illogical role with complete conviction, embodying the professional stupidity of a man without a clue, oblivious to everyone and everything around him. He may possess a professional demeanour, but the occasional vacant stare shows there is nothing behind those eyes. This is a man of the utmost idiocy.
He is unaware that his wife Lana (Kate Nelligan) is having an affair under his nose and plotting to kill him, ignorant to the love his assistant Laura (Sherilyn Fenn) shares for him, and inadvertently does everything in his power to avoid the advances of overly promiscuous femme fatale Lola Cain (Sean Young). Countless physical gags supplement the on-going silliness of this man, as well as noted references to the likes of Fatal Attraction, Basic Instinct, Body Heat and Sleeping with the Enemy.
It has moments of great subtlety, and equally brilliant moments of utter insanity, but it is ultimately a victim of the genre it chose to parody. Erotic thrillers were already unintentionally funny; to parody them is nearly a redundant exercise. As a result, Fatal Instinct can be too similar to the films it set out to mock, and is unfortunately widely viewed as neither a good erotic thriller nor a decent comedy.
Many erotic thrillers do well after cinematic release, having gained cult status through home video. I'd like to think that despite its flaws, viewers can find the time to look at this film for what it actually is, and that is an underrated, astutely observed parody of a genre that is already funny. It just took it to another level.