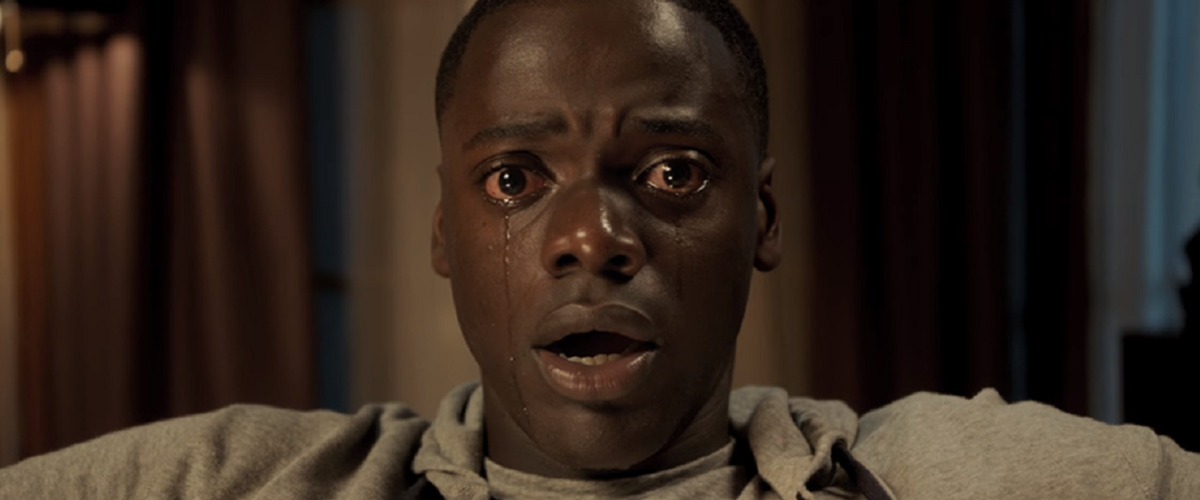 Simultaneously a creepy horror movie and a witty comedy, Get Out is the debut feature from actor-turned-director Jordan Peele, who also wrote and produced.
Influenced by the 1975 cult classic The Stepford Wives, Peele challenges us with a tale where a black man gets trapped in a house with a deranged white family.
Peele's script focuses on the apparently harmless relationship between young African-American photographer Chris Washington (Daniel Kaluuya) and his caring white girlfriend, Rose Armitage (Allison Williams). Chris becomes anxious about the fact that Rose's parents, Dean (Bradley Whitford) and Missy (Catherine Keener), are unaware he's black. However, he gratefully embraces an invitation to their estate after she assures him they're not racists.
But it's worse – and weirder – than he imagined, as Rose's family act increasingly suspiciously. Her brother can't contain his impulsive aggression, Dean plays the good guy but clearly has something to hide, and Missy hypnotises Chris against his will. What puzzles Chris even more in this overwhelmingly white milieu is how even the house's two African-American employees seem devious and unfriendly.
The film, bolstered by its pronounced racial politics, comes out at a time of elevated racial tension, especially in the US, in which prejudice and discrimination are rife and are constantly being questioned by cinema. The issue of race has been addressed recently in earnest documentaries such as 13th and I'm Not Your Negro and in fact-based dramas like Hidden Figures, Fences, and A United Kingdom. In contrast to these, Get Out is an entirely fictional movie that combines genres with aplomb.
Peele crafts an ingenious plot that says much about inequality and the uncomfortable coexistence between blacks and whites. While the former are portrayed as victims, the latter are shaped as artful supremacists and tenacious manipulators. However, the filmmaker manages to alleviate any contention caused by the topic's heaviness by infusing wit and irony, resulting in a very entertaining work.
The low budget didn't hamper Peele from assuring strong production values, which include a suitably disquieting score by Michael Abels, sympathetic photography by Toby Oliver, and solid special effects.
Despite the misleading first impression, the observant satire shifts its primary focus of tension from racial to psychological to survival. Expect a bloody, violent finale with considerable doses of humour, more in the line of Shaun of the Dead than What We Do in the Shadows.
Cleverly written, beautifully enacted, and gripping from the first scene to the last, Get Out has all the ingredients to be remembered in the future as a gem of the comedy horror genre. It's even more outstanding when considered as a directorial debut.