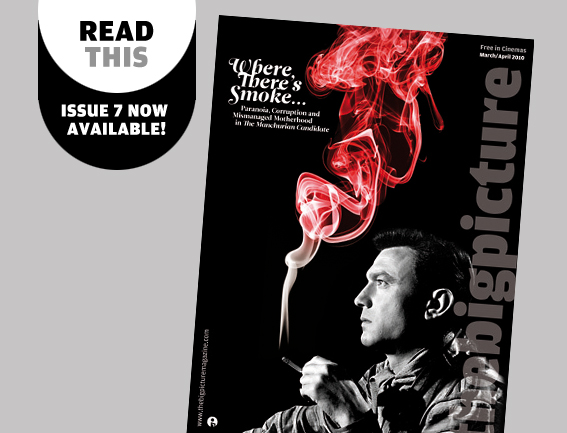 The new issue of the Big Picture magazine is now available to download and enjoy in all its glory.
Themed around the re-release of John Frankenheimer's 1960s cult classic The Manchurian Candidate, the issue delves deep into the world of politics, suspense, paranoia and mismanaged motherhood.
Along with the usual roundup of classic film posters, features include a photo essay on Polish synagogues that became cinemas after WW2, a location focus on Washington D.C., 1000 words on one man's heroic stand against the Hollywood Blacklist and a look at both Bruce Lee's iconic yellow jumpsuit and Anton Chigurh's lethal Bolt Pistol from No Country for Old men.