Mike Leigh's cinematographer Dick Pope deserves a special mention amid all the praise currently being heaped on the director's latest picture Another Year. The colours deployed to denote the passing of the seasons, appropriately reflecting the turn of the months and the downturn in the fortunes of Mary (Lesley Manville) are a fine example of schematic selection.
Spring
Summer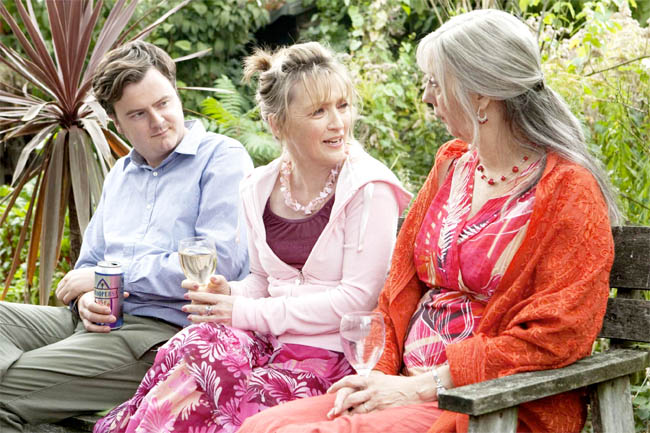 Autumn
Winter
In Spring we see Mary at her most buoyant; she's just been discussing daffodils with Gerri (Ruth Sheen) in the pub and we see fresh yellow hues in the golden light, the glass of the pub window and the candles on the table. In Summer Mary is a vision of pale pink and fuchsia among the foliage of Tom (Jim Broadbent) and Gerri's back garden, but her late-flowering is short-lived.
In Autumn she is hunched, wrapped in a brown wool cardigan in Tom and Gerri's kitchen, observing the dwindling of her hopes for a relationship with the couple's son Joe (Oliver Maltman), reflecting upon opportunities missed, never to return. Amid the ashen scenes of Winter we see her lying down on Tom and Gerri's sofa, defeated, the red of the cushion she rests her head on as livid as an old opened wound.
The seasons fall away, the picture darkens, another year is over. It is a Rohmer-esque turning of the leaves distilled and bottled into a single sip of Vintage Leigh.
---
Another Year is in cinemas now